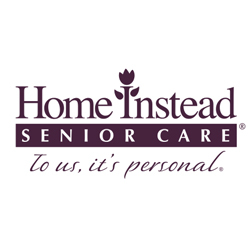 Caregiver
Sorry, this job has expired.
Denver, CO
America's number one premier home care leader, Home Instead Senior Care, is how hiring CAREGivers.

As a Home Instead CAREGiver, the opportunity for benefits and a schedule that fits your lifestyle are just the beginning. Join our family of Professional CAREGivers and help make a world of difference for seniors and their families!

CAREGiver Job Training
From the moment you're hired, your local Home Instead Senior Care® office will offer you a variety of initial and on-going career training opportunities to help you grow your caregiving skills and be the best CAREGiverSM you can be.

Ongoing Training
Throughout your career as a Home Instead® CAREGiver, your local South Denver office offers the following job training opportunities:
*Regular office-wide CAREGiver safety meetings and social events
*A "library" of senior care reference materials and resources available. On-going training will be provided, as well
*On-the-job training for unique client situations led by local training team

Responsive Support Staff
*You'll have the added confidence of knowing that a staff member from your local office is available 24 hours-a-day, every day of the year, to help if you need assistance while on the job.

Start a meaningful career as a Professional CAREGiver today!

New Professional CAREGivers (non-CNA) will start at $14/hour for base companionship, and hourly rates increase as you move into different tiers of services like Personal Care, Specialized Care and Couples Care.

Please also keep in mind:
* We keep our CAREGivers within their "home-base" territory so that they are spending quality time with their client rather than in their car
* We require minimum/maximum visit lengths, which means you will not be traveling to a client for a short, 1-2 hour visit
* We have mileage reimbursement for use of your vehicle during a client visit
* We provide World-class paid training prior and throughout your employment at Home Instead Senior Care
* Professional CAREGivers are provided with 24/7 phone and field support
* Professional CAREGivers choose consistent days/times of availability to work
* Professional CAREGivers receive the opportunity for Full Employee Benefit eligibility
* Professional CAREGivers are eligible for performance-based wage increases
* Professional CAREGivers with CNA Certification receive a starting base rate of $15/hour.

We offer:
• Schedules that fit your lifestyle (typically 16-40 hours a week)
• Daytime, evening, weekend, and overnight shifts
• Health Insurance, 401(k) & scholarships
• 401(k) with 4% employer match
• Referral Reward Program
• Opportunities for growth & development

If Full-time is not an option at the moment, we have great supplemental/part-time options that provide flexibility around another job or career.
No medical training is required. Whether you have no experience or years of experience, we'll train you on how to make a difference by providing help with their Activities of Daily Living.

To learn more about this opportunity, meet with our Hiring Managers in person or call us today! Fill out your information and click "Apply now" to get information to apply via e-mail with resume, online, onsite, or by phone.

About us:
Each Home Instead franchise is independently owned and operated.
For 20 years we have been voted "Best Employer in the South Denver Area", which includes Aurora, Bowmar, Centennial, Cherry Hills Village, Commerce City, Denver, Englewood, Glendale, Greenwood Village, Lakewood, Littleton, and Sheridan.

We are an Equal Opportunity Employer.
Must be reliable and complete a criminal background check, DMV check, and drug screen. Must possess a valid driver's license and valid auto insurance.
*Assist seniors with meal prep, light housekeeping and medication reminders
*Assist seniors with their weekly errands; groceries, doctor appointments, social/community activities
*Assist seniors in their Personal Care; possible hands-on assistance with bathing, grooming, dressing and incontinence care. Hands-on assistance with transfers, including use of a gait belt or other transfer equipment may be necessary
*Assist seniors in caring for their homes, pets, or any other activities of daily living
*Provide Specialized Care services; caring for couples, or managing difficult behaviors/dynamics
14066