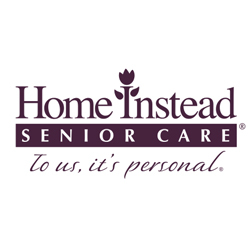 Professional Caregiver
Sorry, this job has expired.
Littleton, CO
JOIN OUR GROWING FAMILY OF CAREGIVERS AND MAKE A WORLD OF DIFFERENCE

Our BRAND NEW Littleton location is Now Hiring!

Starting Wages $14-$16.50 Per Hour

Home Instead Senior Care Denver South is hiring Caregivers and CNA's to join us in our mission to enhance the lives of seniors. Our team of caregivers provide in-home, one-on-one care and companionship that provide aging adults and their families peace of mind.

Join Home Instead if you…

Want Stability - Denver's established leader in home care since 1997
Want Training - Best-in-class paid initial training and ongoing training opportunities
Want Better Pay - Excellent hourly wages
Want Full Benefits - Retirement Plan (401k with 4% match), Group Health Insurance including Vision & Dental, CNA Scholarship Opportunities, Vendor Discounts, Progressive Referral Program
Need Hours – Overnights, weekends, weekdays, evenings including part time and full time positions based on qualifications
Want Support - Supported 24/7 through advanced technology, on call teams, and personalized introductions
Want to Grow - Opportunities for advancement
Want to be Appreciated - A robust recognition and reward program
Want to work in South Denver - Employment in an in-home setting within the south Denver metro area (Aurora, Centennial, Cherry Hills Village, Denver, Englewood, Greenwood Village, Lakewood, Littleton)
Want to Make a Difference - An opportunity to make a meaningful and positive difference in the lives of others

See apply buttons....

About Home Instead Senior Care Denver South:
As the most trusted and reliable source of companionship and personal care service for seniors, Home Instead Senior Care Denver South has been providing exceptional, compassionate care to seniors in the South Metro Denver area since 1997! Our team has been highlighted in the following publications:

2019 - Newsweek's "America's Best Customer Service" award winner
2018 – The Denver Post "Whether by choice or by necessity, more adults working past retirement age" – highlighting Home Instead's hiring practices and opportunities
2017 – Forbes "Top 25 Employer in Health Care and Social Industries"
Additional recognition of Denver South franchise offices appeared in the Denver Business Journal, The Wall Street Journal, and Entrepreneur Magazine
Home Instead Senior Care Denver South and Littleton offices are locally owned and the owners both work in and on the business. They are committed to the seniors in our community through 15 years of social responsibility with the Walk to End Alzheimer's and their Community Service program called Be a Santa to a Senior.

Visit our Facebook and Instagram today to follow Home Instead Denver South!

Caregiver Qualifications/Requirements:
Empathy
A history of reliability
Comfortable with smart phone/tablet technology
A passion for aging adults
Experience in meal prep, cooking, house cleaning, and organizational tasks
Patience and understanding
Good communication skills
Submit to a thorough background and MVR screening
Submit to a 10 panel pre-employment drug testing
Duties include the following:
Companionship and Conversation
Housekeeping Support
Laundry
Grocery Shopping and Meal Preparation
Assistance to Appointments and Errands
Grooming and Personal Care
Alzheimer's and Dementia Care
Hospice Support
16600